Order Cards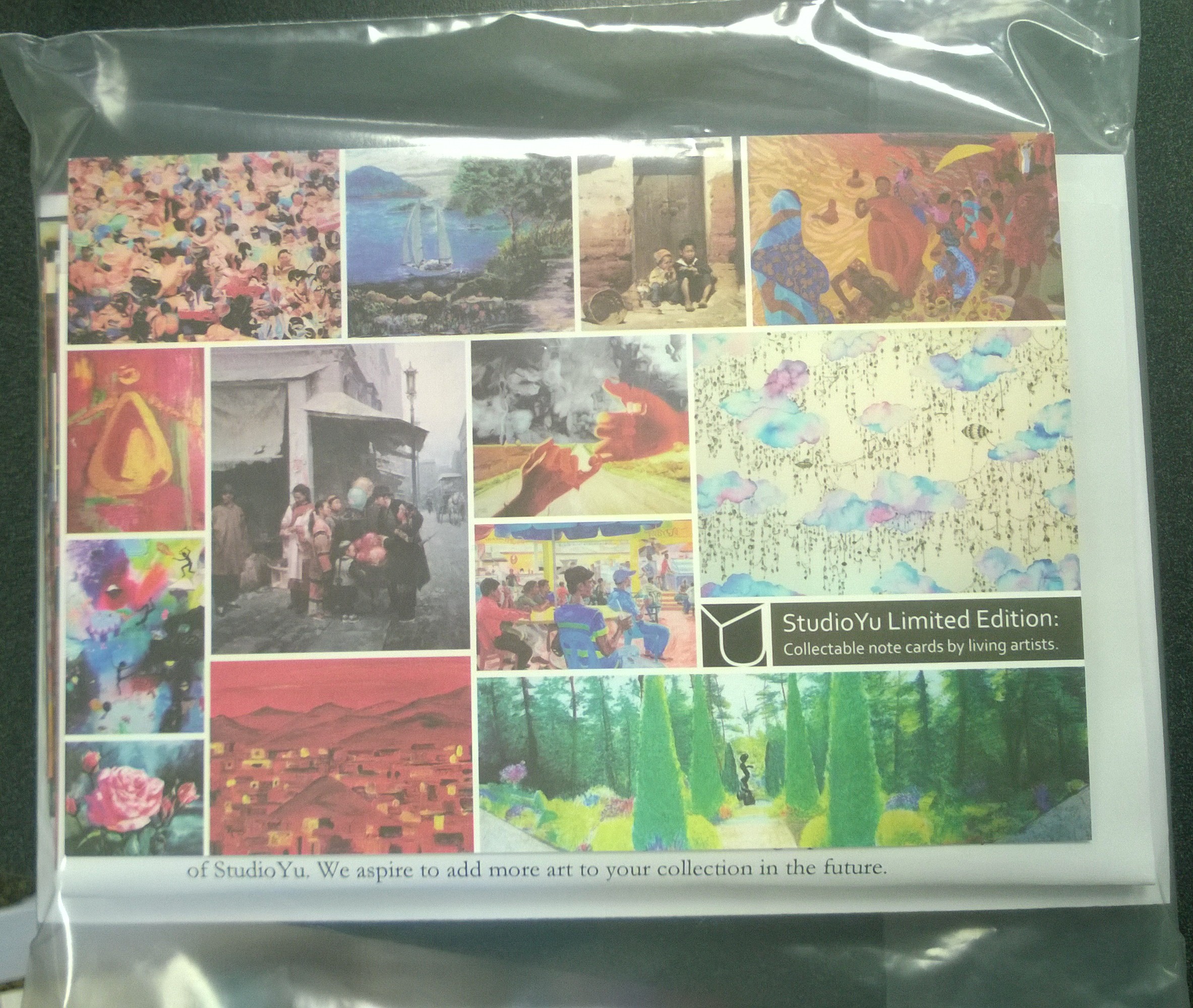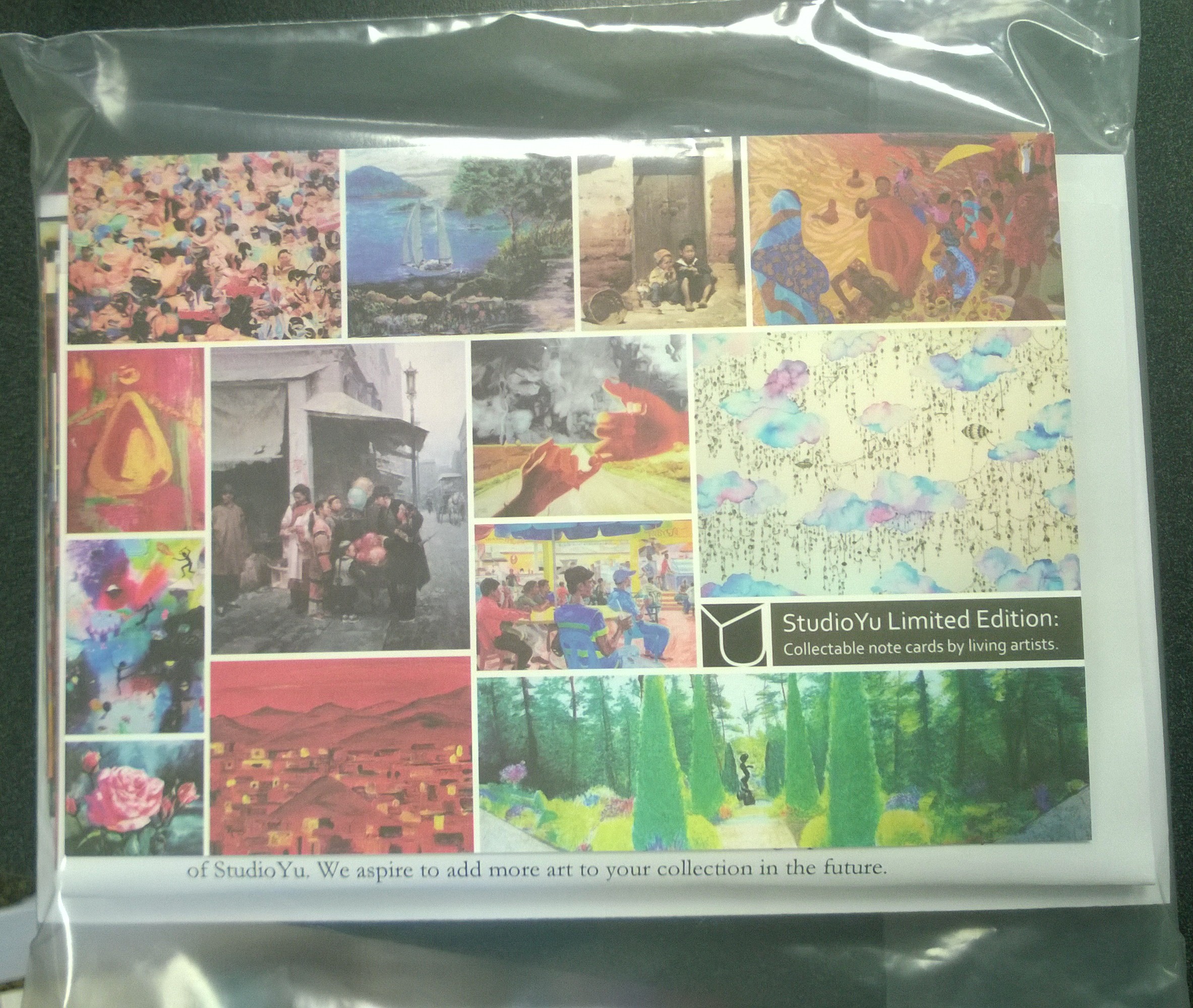 Order Cards
Cards limited to 50 prints per artwork. Once removed from exhibition, artwork will no longer be offered as cards by StudioYU, but may be customized based upon availability.
Sizes vary with scale of painting, but no smaller than 4.6x5.3-inches for regular note cards and no larger than 6x9-inches for oversize note cards. All cards are flat, not folded, for easy display. Matching envelopes included for select sizes.
Uniform pricing for all cards, regardless of size.

Shipping charge: Since shipping will not exceed $5, the more you order, the better the deal.
Tax: No extra charge.